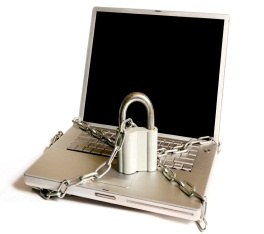 True Stories–
Business: The longtime owner of a family business died unexpectedly at his desk one day. The family and his staff were devastated, of course, but also they had no idea how to access his computer, his smartphone, and his digital accounts because he carried all access codes and passwords in his head!
Family: The parents of a friend were killed in a tragic winter holiday auto accident. Although they left a well prepared Will they left no record of their access codes or passwords for their Facebook account (Facebook claims ownership of all content on any account), their online banking account and their investment accounts.
So what can you do if:
►an employee leaves without sharing computer password?
►a parent or child becomes ill with no record of social media access codes?
►a deceased family member leaves no record of online 401(k) account access?
►you constantly reset web shopping passwords?
►the company owner leaves no record of phone access code, laptop password, or bank account code?
5 Steps for DIGITAL ACCESS PROTECTION (DAP)
List your digital property - ASG Digital Audit Checklist
Review Confidentiality Plan - 1 hour meeting with ASG specialist
Record Data in Secure Place - Recommendations by ASG
Receive quarterly Update Notices - Included Service
Guidebook on Risk Protection Steps - Updated annually
Initial Fee $325
Annual Update $150/yr
Includes: Updated Checklist and Plan Improvement Guidelines
Locked Out of Vital Information Records?
Fortunately there are insurance products available for protection in just such an occasion. Typically sold as a network risk or data loss risk policy, it can be purchased as a stand-alone product or as an endorsement to standard policies. Quotes available on request.
Buy Digital Insurance Now
►Loss of Digital Assets
►Digital Business Interruption
►Security Event Costs
►Loss of Digital Assets
►Electronic Media Liability
Call Today to Schedule your Review!
Aspen Services Group, LLC 425-867-0512